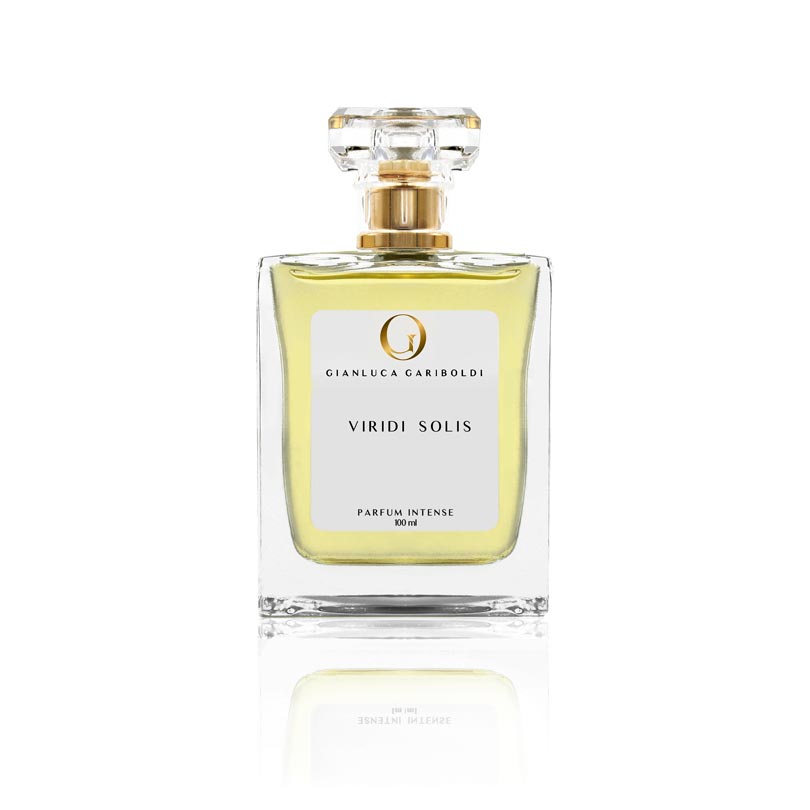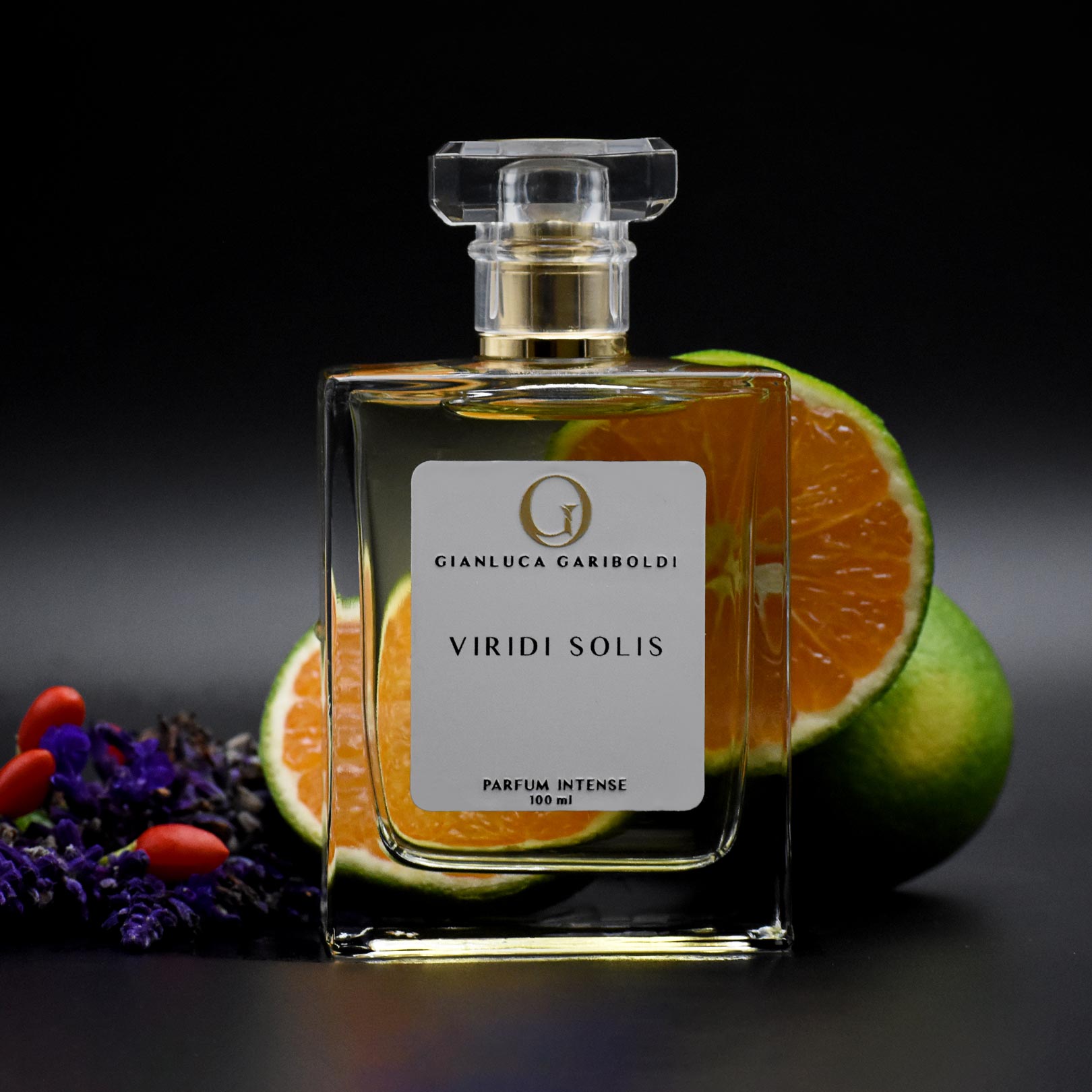 Woody and aromatic fragrance, fresh and floral

Guaranteed safe & secure checkout

Description
Dawn. Everything is still. Nature, still asleep, presides over the transition from night to light.
Soon the first rays of daylight from the east will break the spell in which darkness has imprisoned the landscape.
This is when the spectacle of dawn is revealed: dew bathes the leaves and meadows, unique sensations unfold alongside the flower petals, an explosion of notes and fragrances invades the senses.
The air is suspended, sensations are amplified, the world ceases to struggle against time for a moment before crossing the line that separates night from day.
Viridi Solis is a unique blend of green notes that can only be found at dawn. It is an energizing, almost summery scent with floral and exotic fragrances, ideal for those who like to feel freshness on their skin: essences that evoke the natural world at the moment of its awakening.
Viridi Solis means green dawn, as it encompasses and evokes the special and unrepeatable sensations that can be caught in the moments before the sunrise.
Olfactory notes
Primary notes: Sage, Orange blossom, Grapefruit
Secondary notes: Nutmeg, Iris, Chili
Tertiary notes: Vetiver, Precious woods, Oak moss, Amber
Primary Notes
Fresh and aromatic top notes.
Sage
The scent that the sage plant exudes has fruity notes, a musky undertone and a prominent amber hint: an aromatic herb that also reveals a delicate essence.
Orange blossom
More subdued than orange blossom essential oil, this fragrance reveals itself to our sense of smell in all its sensuality and warmth, with animalic undertones and a suave, honeyed, jasmine-like intensity.
Grapefruit
Grapefruit, with its typical citrus notes, brings a breath of bitter freshness that transmits delicate, lasting and fruity sensations, in which the most sparkling nature is expressed.
Secondary Notes
Warm and spicy heart characterized by lively notes and floral undertones.
Nutmeg
The particular aroma of nutmeg is given by isoeugenol, a molecule with a marked aromatic structure. Its scent is refined and has hints of tropical flowers, with woody and sweet notes.
Iris
This flower is named after the goddess of the rainbow, and its scent indeed hints at a varied olfactory palette: there are delicate, powdery, woody and green scents.
Chili
To both taste and touch, chili pepper is synonymous with spiciness and heat, but the sense of smell yields different impressions: exotic, sensual, surprisingly fresh. A hidden side to be discovered.
Tertiary notes
Strong wood- and amber-based base... Unique, casual, confident notes. Woody predominance.
Vetiver
Vetiver is a tropical plant whose roots can reach several meters deep: its scent, on the other hand, only needs to reach the nose to express a fragrant bouquet where the dryness of wood and the dampness of earth prevail.
Precious woods
Some of the finest plants of the natural world contribute to defining the refined fragrance of precious woods: oak, elm, oak, walnut, larch, mahogany, tropical and equatorial trees.
Oak moss
A primitive and wild essence that goes deep and brings back the purest olfactory sensations. In oakmoss we find woody facets, aquatic notes, hints of leather and smoke.
Amber
Amber offers persistence and intensity, but it would be reductive to consider it a mere fixative: in its chords lie the scent of the sea, oriental spices and tobacco.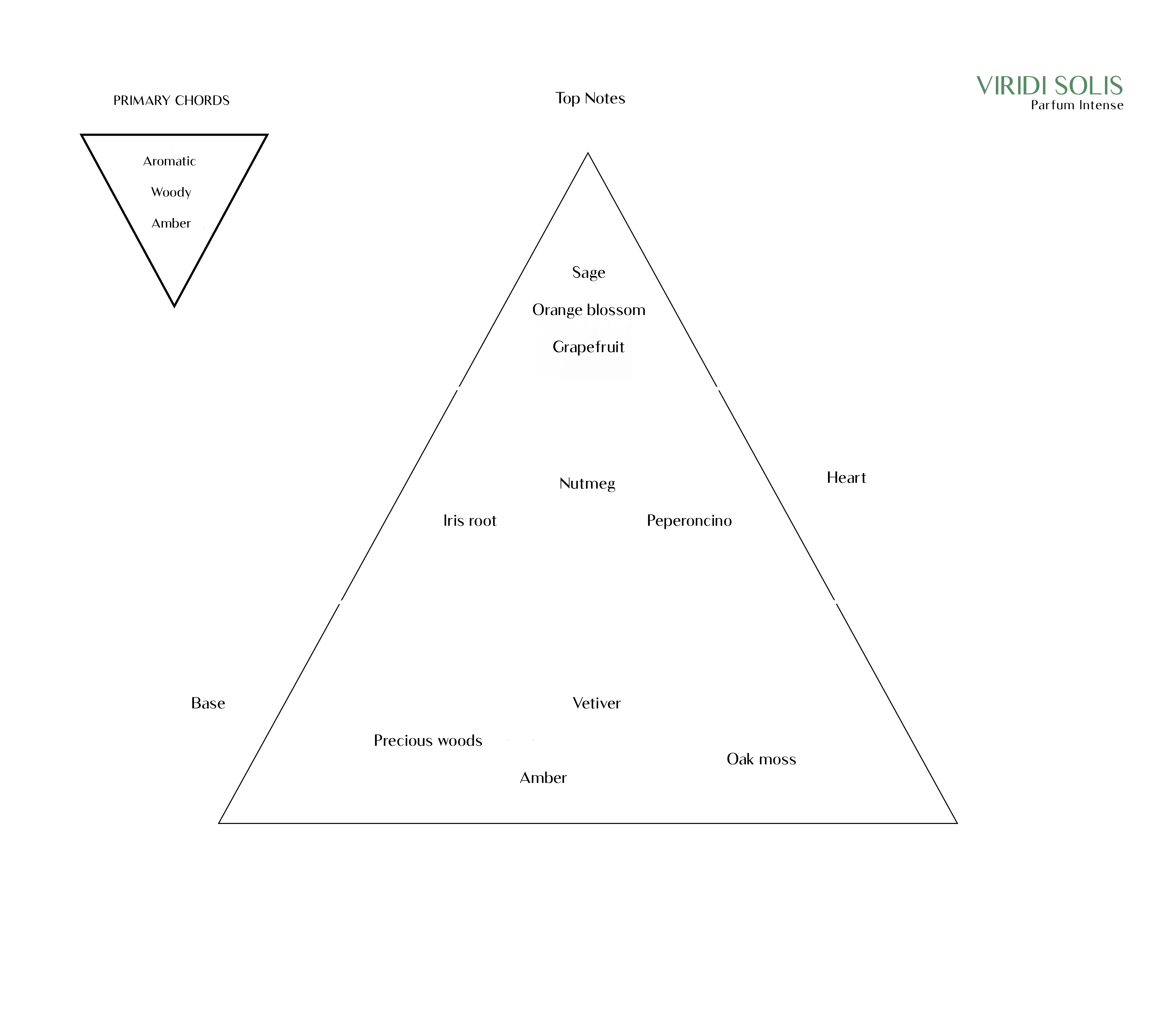 Vaporisateur Natural Spray
Alcohol Denat., Parfum, Hydrolized Silk, Alpha-Isomethyl Ionien, Linalool, D-Limonene, Eugenol, Citral, Evernia Prunastri (Oakmoss) Extract, Geraniol, Cinnamyl Alcohol, Isoeugenol, Citronellol